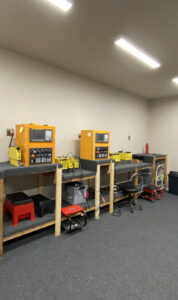 FANUC REPAIRS
When your machines are malfunctioning due to a faulty drive or motor, turn to the certified technicians of Worldwide CNC Parts. We rely on our extensive industry expertise and use the most cutting-edge equipment to test, diagnose, and repair your various FANUC power supplies, motors, printed circuit boards, and spindle and servo amps. 
In addition to repairing your faulty units, we restore them to their remanufactured condition. For your peace of mind, all of our FANUC repairs are backed by a one-year warranty. 
Our Repair Process:
After your unit arrives at our facility, we will tag it with your information and thoroughly clean it.

 

We will meticulously inspect its fans, transistors, resistors, and fuses for any problems.

 

Next, we will run an on-site simulator on it to check for alarms and operational issues. 

 

Once all of your unit's problems have been diagnosed, we will repair it using quality

FANUC replacement parts.

 

We will run our on-site simulator on it again to ensure it is working properly. 

 

We will securely pack your reconditioned unit before shipping it back to you as soon as possible, so you have less downtime.

 
Reasons to Choose Us:
We have over 50 years of combined experience in working with

FANUC parts

.

 

Our on-site simulators accurately check the functionality of your drives and motors.

 
Our team provides fast turnaround times on most FANUC units.

 

We help you save up to 60% of the OEM repair price.

 
Repairing FANUC Power Supplies
CNC machines need consistent power flow to ensure maximum production output. Even a simple hiccup in the CNC process affects the quality of the product and wastes valuable time and resources. Fortunately, Worldwide CNC Parts offers trusted repair services for FANUC power supplies, restoring your machine's optimum performance.  
Our technicians have plenty of knowledge and expertise to troubleshoot, diagnose, and resolve issues with your modules quickly and properly. Regardless of your FANUC power supply's problem, we'll meticulously check your machine's symptoms to find an effective solution. 
Replacing
a
FANUC Power Supply Unit and Its Parts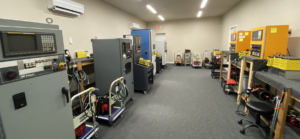 If your power supply module is beyond repair, we may recommend replacing its parts or purchasing a new module. We have an inventory of FANUC power supply modules for different models of FANUC systems, robots, machines, and others. Additionally, we offer competitive prices for our products and services. 
Whenever you need skilled technicians to repair or replace your FANUC power supply modules' parts, turn to Worldwide CNC Parts. Our qualified and experienced team will handle your units with the utmost care. With us, you can rest assured that all products we provide you with are thoroughly cleaned, inspected, tested, and warranted to ensure durability.  
Get in Touch
For quick and comprehensive FANUC repairs, contact our skilled technicians today. Our company takes pride in serving customers worldwide.